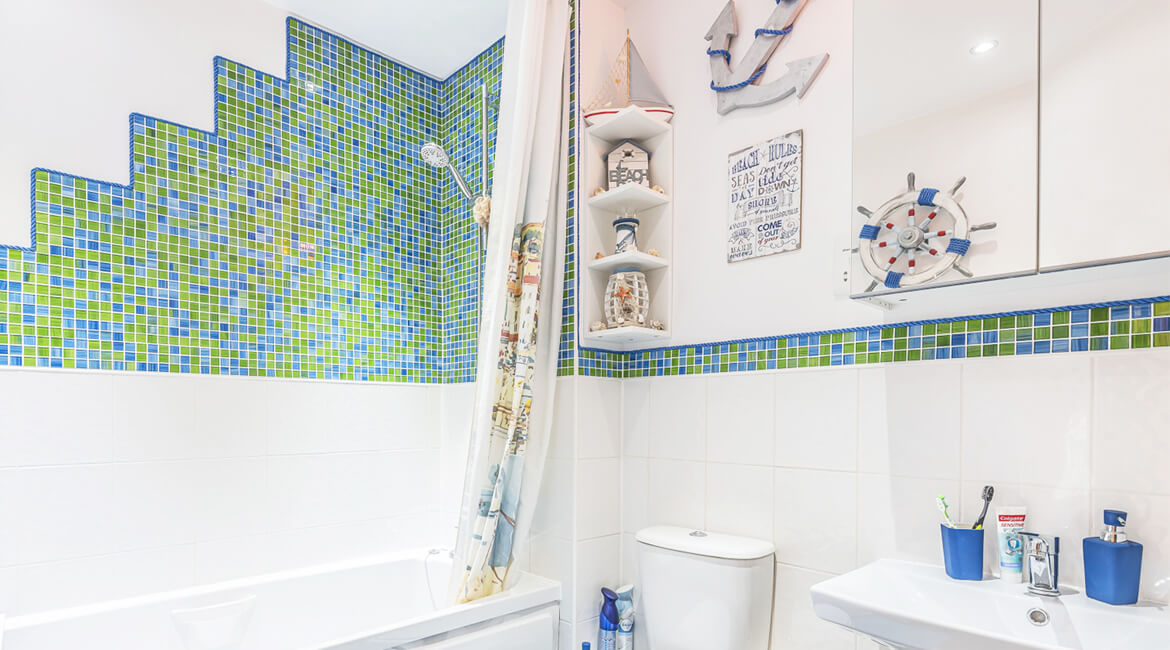 Navy style bathroom with personalised decoration
When you have are given a white bathroom and you just want to give it it's own style with a face lift. This can be achived with some personolised decoration and by additing some accent colours you can change the style. With accent colours of blue, green and grey we have bough in the feel of boating, sea and freedom.
As a special decoration we have added a wooden ship wheel, which we have painted and decorated with rope and during installation we ensured that it can be steared, you can read more about this here. The personolised towel rail brings in the feel of beach and shipping experience. Blue rope has been installed around the blue mozaic tiles to enhance the effect and help sway us into relaxation in the bath.
Location:
Aylesbury, Great Britain
Project:
Design and Execution